THE BREAST ISSUE
Blog | Dr Eddy Dona
Fri 23rd Nov 2018
Thinking about getting a boob job…
There are many reasons why women seek breast surgery. "Whether it is a lift, a reduction or an enlargement, most women are looking to increase their self-confidence and improve their self-image," says Sydney plastic surgeon Dr Eddy Dona. Dr Dona gives us the inside scoop on boob jobs and which type of breast surgery one is right for you.
PATIENT TYPE 1: UNHAPPY WITH SMALL BREAST SIZE
A breast enlargement, also known as a breast augmentation is a choice of breast surgery to consider if you are unhappy with your breast size. Dr Eddy Dona suggests "this is suitable for those women wanting to restore breast volume post pregnancy or post weight loss and of course for those wanting fuller breasts."
PATIENT TYPE 2: SAGGING BREASTS, NEEDING A LIFT
A breast lift or a mastopexy is the process of removing excess skin and lifting the breasts. Over time factors such as gravity, weight, age and pregnancy can affect the elasticity of the breast skin resulting in sagging breasts. "A breast lift can help restore the breast shape and create a more youthful look" says Dr Eddy Dona.
PATIENT TYPE 3: UNHAPPY WITH BREAST SIZE AND NEEDING A LIFT
A breast augmentation on its own will not correct breasts that have severely dropped and lost volume. Dr Eddy Dona says "combining both a breast enlargement with a breast lift during the same operation is the ideal procedure to restore breasts to the former youthfulness." Lifting your breasts and lifting your self confidence can never be a bad thing.
PATIENT TYPE 4: UNHAPPY WITH LARGE BREAST SIZE
A breast reduction involves decreasing the breast size, creating a shape and size proportionate to the body. The issue with large breasts can go far beyond just what the eye sees. Many women who have large breasts experience physical pain which can sometimes develop into serious health conditions. "Women who have a breast reduction are some of the happiest patients I treat, as not only are there breast a much more suitable and proportionate size, but the pain and discomfort associated with large breasts is also gone." Dr Eddy Dona says.
PATIENT TYPE 5: NOT JUST FOR WOMEN, MEN HAVE IT TOO
Gynaecomastia is a condition of enlarged breasts in men which is quite common, and sometimes caused by hormones, excess fat, heredity, or the use of certain medications. This procedure removes excess fat and excess glandular tissue to create a more masculine chest.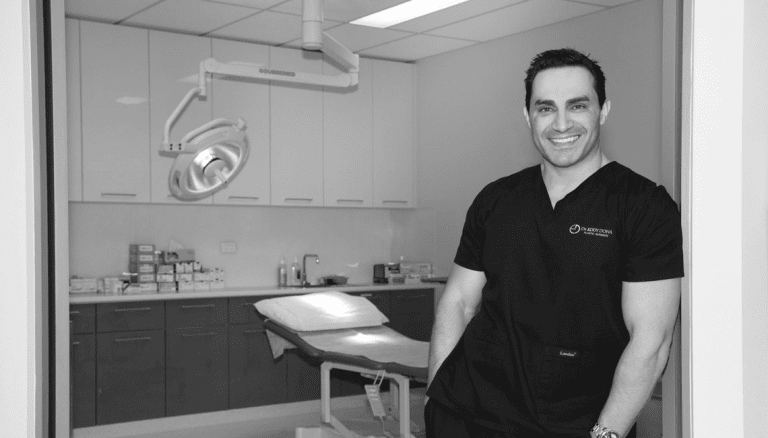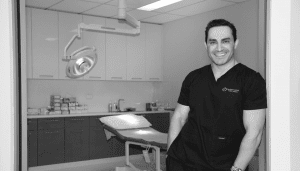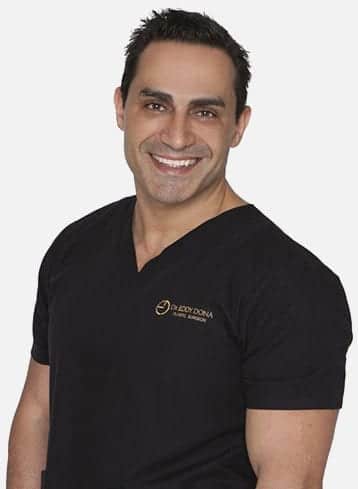 Dr Dona (FRACS) is one of the most in-demand specialist plastic surgeons in Sydney, Australia and is a member of the Australian Society of Plastic Surgeons (ASPA). Following his medicine degree at the University of Sydney in 1996, Dr Dona then began a further 11 years of intensive training to become a Specialist Cosmetic, Plastic & Reconstructive Surgeon.
Since opening his private practice in Bella Vista in 2009, Dr Dona has had patients from all over Australia seeking his expertise treatment and specialisation in cosmetic surgical procedures. Dr Dona is highly sought after for his expertise and experience in all of the cosmetic surgeries he performs. From Breast Augmentations to Tummy Tucks, Brazilian Butt Lifts and every other procedure that he performs, Dr Dona treats every patient with care and precision as if he were performing surgery on his own family member. 
Despite running a busy private practice, Dr Dona still dedicates part of his time to Sydney's largest teaching public hospitals, having provided training to over 50 specialist plastic surgeons and many more doctors. Eddy also commits part of his time to working in some of Sydney's busiest public hospitals, including providing emergency on-call services. This is where Dr Dona is often required to reconstruct the bodies of those affected by trauma and cancer.