Mummy Makeovers; How Pregnancy Changes the Body
Mummy Makeover | Dr Eddy Dona
Wed 4th Aug 2021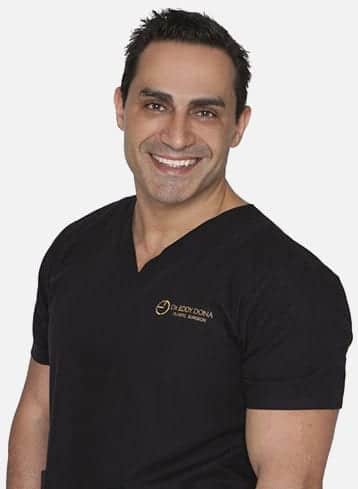 Dr Dona (FRACS) is one of the most in-demand specialist plastic surgeons in Sydney, Australia and is a member of the Australian Society of Plastic Surgeons (ASPA). Following his medicine degree at the University of Sydney in 1996, Dr Dona then began a further 11 years of intensive training to become a Specialist Cosmetic, Plastic & Reconstructive Surgeon.
Since opening his private practice in Bella Vista in 2009, Dr Dona has had patients from all over Australia seeking his expertise treatment and specialisation in cosmetic surgical procedures. Dr Dona is highly sought after for his expertise and experience in all of the cosmetic surgeries he performs. From Breast Augmentations to Tummy Tucks, Brazilian Butt Lifts and every other procedure that he performs, Dr Dona treats every patient with care and precision as if he were performing surgery on his own family member. 
Despite running a busy private practice, Dr Dona still dedicates part of his time to Sydney's largest teaching public hospitals, having provided training to over 50 specialist plastic surgeons and many more doctors. Eddy also commits part of his time to working in some of Sydney's busiest public hospitals, including providing emergency on-call services. This is where Dr Dona is often required to reconstruct the bodies of those affected by trauma and cancer.